Why choose Artist Travel Consultants?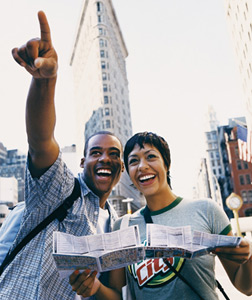 As locals, we know the city intimately. Our vast knowledge of activities, hotels, cuisine, guides, entertainment and other resources allows us to put together an experience which meets your budget while exceeding your expectations.
Planning a trip is a big responsibility, and making it perfect requires even more time and energy. That's where we come in. We design tailor-made trips for a variety of clients, and we want to help you become an New York City expert, too.
From the top of the Empire State Building to the depths of the 9/11 Memorial, or the excitement of hit Broadway shows to the romantic views from the Brooklyn Bridge, you'll head home feeling like a New Yorker in just a few days. Consult with us for your trip to New York City, and make the most of the city that never sleeps!