Artist Travel Consultants is a full service travel company located in the heart of New York City.
Our philosophy: To provide the best travel services available at very competitive prices. We feel that after talking with one of our travel specialists, you will not only feel confident in doing business with our company, but you will feel comfortable coming back to us again and again for all of your travel needs.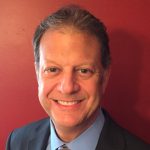 Director of Sales, Marketing and Operations
Bruce Metzendorf joins Artist Travel Consultants as Director of Sales, Marketing and Operations, adding to his 30+ years in marketing and sales management and 25+ years in the travel industry. His travel career started in hospitality at Club Med working in several resorts throughout the Caribbean and Mexico then moving into Sales and Marketing for the global all-inclusive resort company. In 2002, Bruce returned to Club Med as Business Development Manager for the New York and Metro regions with an active travel professional client base; this work included the management of onsite groups and Familiarizations throughout the Club Med global network. During his career, Bruce has managed a multi-person sales force and was responsible for the design and implementation of local, regional and national sales promotions, leveraging his extensive expertise as an industry leader in this area. Bruce's vast skills in management and promotions have helped him achieve top sales person recognition when with Qantas Vacations and Virgin Atlantic Airways on the national and international account level. Bruce has earned his CTA (Certified Travel Associate), held numerus board positions including President of SKAL International Long Island; Auxiliary President of 41-74 Club of New York; Director Affiliate for the Travel Agents of Suffolk County (TASC) and was awarded the Top Supplier Sales Representative 2012 in both the All-Inclusive and Hotels & Resorts categories by Travel Agent magazine. In his off time, Bruce enjoys traveling, sailing and scuba diving. He also has his private pilot's license.
Bruce is a native of New Jersey and currently resides with his wife in Queens, NY.
Contact Bruce at Bruce@ArtistTravels.com or (212) 707-8170 ext. 340
---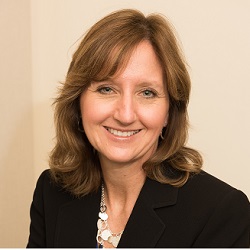 Principal Travel Consultant
Paula Zackeru has over 30 years of experience working in the hospitality industry. Her experience encompasses hotel management, meeting/event planning, and travel consulting. Paula's attention for group travel has benefited many organizations with significant savings and customized travel needs. Her passion for the travel industry and personal attention to her clients' needs have been met with unanimous praise and gratitude over the years. Paula is a native of New Jersey and her knowledge of things to do and places to stay in New York City is unsurpassed.

Paula is a certified NYC & Company Travel Specialist
Contact Paula at Paula@ArtistTravels.com or (212) 707-8170 ext. 314
---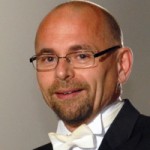 Travel Consultant
Ed has traveled the globe with students and adults as a choral conductor and music educator. He has extensive experience in planning customized itineraries while providing meticulous attention to details. Ed's choirs have traveled to and performed across Europe, Great Britain, the USA and Canada as well as the People's Republic of China. He is the Artistic Director of Cantus Novus, a chamber choir based in Yardley, PA, as well as the Director of Music at St. Paul's Episcopal Church in Doylestown, PA.

Ed is a certified NYC & Company Travel Specialist
Contact Ed at Ed@ArtistTravels.com or (212) 707-8170 ext. 322
---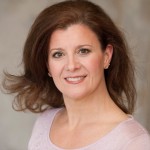 Travel Consultant
Barbara has worked with individuals to groups of 200 with their travel and hospitality itineraries. As an orchestra director and sports coach, she understands the special needs of these ensembles and teams. Barbara truly enjoys assisting and making the plans as seamless as possible, going above and beyond as needed for special circumstances.
Aside from her duties with ATC, she dabbles in ballroom dance, coaches gymnastics and figure skating, and is a member of the SUNY Orange Orchestra on French horn

Contact Barbara at Barbara@ArtistTravels.com or (212) 707-8170 ext. 329
---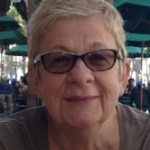 Director of Finance and Administration
Danuta Gross, also known as Danka, brings to ATC 25 years of accounting and management experience. As the controller of law firms, she has successfully managed multiple financial operations and coordinated day-to-day administration. Her expertise extends to budgeting, financial planning, reporting, billing, financial technology, banking relationships, administration of payroll, as well as health and benefit plans.
Contact Danka at Danka@ArtistTravels.com or (212) 707-8170 ext. 302
---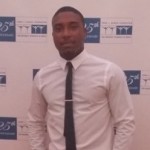 Accounting Associate
James Scott currently operates as ATC's Accounting Associate, responsible for administering, updating and preserving Account Receivables ledger. Prior to joining ATC, James was an Administrative and Production Coordinator specializing in Film/Television and Commercial production. James holds a Bachelor's Degree in Television and Film Production from St. John's University and his past times include Travel, Linguistics & the Arts.
Contact James at James@ArtistTravels.com or (212) 707-8170 ext. 328
---