Artist Travel Consultants is a full service travel company located in the heart of New York City.
Our philosophy: To provide the best travel services available at very competitive prices. We feel that after talking with one of our travel specialists, you will not only feel confident in doing business with our company, but you will feel comfortable coming back to us again and again for all of your travel needs.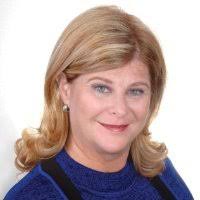 General Manager
Denise Womble has joined Artist Travel Consultants with more than 30 years in the travel and technology arena. Denise has worked with Travel Technology companies, Vacation.com/Amadeus, Airlines Reporting Corporation (ARC). She also held executive posts with Independence Air and US Airways and Sabre Group/AMR Corporation.
She is passionate about delivering exceptional customer service, results and her mantra is "take care of your team, who takes care of the customer, who takes care of the company".
In her spare time, she loves to travel, is an avid Washington Nationals and Dallas Cowboy fan. She also holds lots of "unofficial awards" for her foosball skills from college. She loves speaking French and in general loves meeting people. She holds a BA from George Mason University in European Studies, French and Government.
She is a past president, an active member of 41-74 Club, Women in Travel with a focus on Philanthropic causes, SKAL International and past Board member for JDRF (Juvenile Diabetes Research Foundation) Washington, DC chapter.
Contact Denise at Denise@ArtistTravels.com or (212) 707-8170 ext. 340
---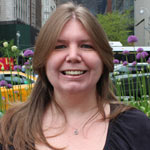 Principal Travel Consultant
Joann comes to Artist Travel Consultants with over 15 years in the travel industry, starting her career as a travel consultant with Liberty Travel. After several years, she started her next chapter in group travel, joining Trafalgar Tours as a group account manager, providing tailor made itineraries to a variety of special interest groups.
Her experience managing groups lead her to her next chapter as team leader for GOGO Worldwide Vacations. In 2012 she joined Wendy Wu Tours as a destination specialist but soon her role changed as her prior experience managing groups fulfilled a need for this fast growing company. After several years, her role was developed further to manage the operations team, working closely with overseas suppliers behind the scenes to ensure that every small detail was taken care of.
Born and raised in the Murray Hill section of Manhattan, Joann is a native New Yorker. She attended The Little Red School House in the West Village where there was a very strong focus on the arts. She was a member of the choir which performed at many venues, small and large, throughout New York City. She also participated in the drama program at both school and camp and is thankful that cell phones were not around at the time to record some of these performances. After graduating high school, she went on to attend Iona College in Westchester County, graduating with a Bachelor of Arts in Psychology and a minor in Communication Arts. Although her heart will always belong to New York City, after graduating college, she decided to call Westchester home.
During her free time, she enjoys traveling to new places far and near, cooking, dining out, going to the beach, attending Broadway shows and going to concerts. Her more adventurous side includes being an avid skier turned snowboarder, a certified rescue SCUBA diver and most recently, a skydiver.
Contact Joann at Joann@ArtistTravels.com or (212) 707-8170 ext. 332
---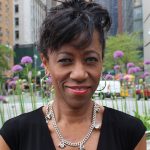 Travel Consultant
Gina Miller joins the Artist Travel Consultants with over 30 years of work experience from academia, public and private sectors of business.  She brings over 30 years of work experience from academia, public and private sectors of business.  For the last 16 years she has been immersed in multiple areas within the travel industry.  For 10 years, Gina formerly worked for Liberty Travel-Flight Centre Limited as a leisure travel agent transitioning from ticketing agent to travel manager for 3 shops in the Bronx. Her duties were comprised of overseeing the daily operations which included selling retail travel; managing staff; budgeting; training entry level and experienced travel consultants while promoting exemplary customer service standards.  In addition she has worked for herself as well as with other highly-respected travel firms such as ALTOUR, and most recently Wendy Wu Tours USA.  Her musical roots began early as a student of the Suzuki method of violin beginning at age six.  She attended the prestigious Fiorello LaGuardia High School of Music and Art in Manhattan studying violin, music history and theory.  After graduating high school she went on to attend Syracuse University graduating with a Bachelor of Science in Psychology and a minor in East Asian studies.  When not working, Gina enjoys traveling to warm and exotic locales.  She also is an avid photographer, and "foodie" who enjoys cooking, sailing, yoga, and collecting artwork from around the world.  Born and bred in New York City – she continues to find innovative and exciting experiences in and around the tri-state area.  She takes care of her very independent Mom here in New York and actively engages in philanthropic industry-wide activities across the country.
Contact Gina at Gina@ArtistTravels.com or (212) 707-8170 ext. 331
---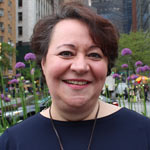 Travel Consultant
For the past 20 years, Vivian Irizarry has developed an expertise in travel and customer service. Her ability to hear and interpret the needs of her clients allows her to deliver consistently impeccable results delighting a diverse range of clients.
Vivian was born and raised in New York City and discovering and experiencing all that New York has to offer is a passion for her, making her the "go to" expert of her friends, family, coworkers and clients.
A well-traveled women, Vivian began her travel career at Liberty Travel and has worked with such notable travel agencies as American Express, First in Service, and AAA. She has dedicated herself to in-depth specializations in various destinations and always stays on course with the latest news, trends and changes within the Industry.
She enjoys utilizing her decades worth of networking and ingenuity to find creative solutions for any travel challenges she encounters.
She is passionate about travel and loves to explore new destinations; always in search of the history, culture and food that make up the locale.
Contact Vivian at at Vivian@ArtistTravels.com or (212) 707-8170 ext. 334
---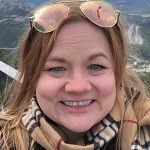 Travel Consultant
Shawn Messimer has always wanted to explore new cultures, talk with the locals and share what she has learned with friends and clients – so working in the travel industry was a perfect fit.
Born and raised in rural northern Michigan, Shawn grew up on a farm with a never-give-up work ethic. She brings this to each new challenge she is faced with. Her past experiences include AAA Northeast and The Mark Travel Corporation, among others.
Perpetually learning and growing, Shawn takes her free time seriously by learning about new destinations – both in her own backyard of New York, and around the world. A lover of palm trees and mountains (and everything in between), her travel bucket list grows.
In the rare case of having "nothing to do" you can find Shawn reading classic literature or giving private ukulele concerts to her cats.
Contact Shawn at Shawn@ArtistTravels.com or (212) 707-8170 ext. 337
---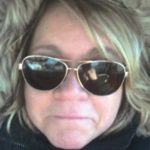 Travel Consultant
Robyn joins Artist Travel Consultants with over 20 years in the travel industry. Her stepping stone into a travel career was at Liberty Travel. Afterwards, she joined for Radler Travel where she worked on their leisure and corporate accounts.
Her next position was focused on groups at Trafalgar Tours as a group travel manager. Afterwards, she brought her experience to Wendy Wu Tours USA in 2011 as a destination consultant for their Asia tours and was promoted to manager as the company grew.
Her accomplishments brought her to Sceptre Tours for over three years, where she provided tailor made itineraries for groups traveling the world.
She is a graduate of Hofstra University with a Bachelor of Science degree in business.
Born in Brooklyn, raised on Long Island and currently living in Long Beach. When not working, she enjoys traveling, the beach, reading and watching movies.
Contact Robyn at at Robyn@ArtistTravels.com or (212) 707-8170 ext. 335
---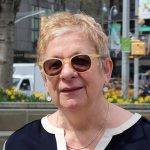 Director of Finance and Administration
Danuta Gross, also known as Danka, brings to ATC 25 years of accounting and management experience. As the controller of law firms, she has successfully managed multiple financial operations and coordinated day-to-day administration. Her expertise extends to budgeting, financial planning, reporting, billing, financial technology, banking relationships, administration of payroll, as well as health and benefit plans.
Contact Danka at Danka@ArtistTravels.com or (212) 707-8170 ext. 302
---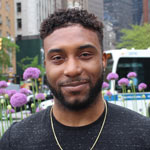 Office Operations Manager
James Scott currently operates as ATC's Office Operations Manager, responsible for administering, updating and preserving Account Receivables ledger. Prior to joining ATC, James was an Administrative and Production Coordinator specializing in Film/Television and Commercial production. James holds a Bachelor's Degree in Television and Film Production from St. John's University and his past times include Travel, Linguistics & the Arts.
Contact James at James@ArtistTravels.com or (212) 707-8170 ext. 328
---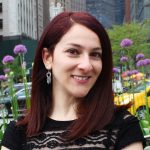 Accounting and Billing Department
Contact Saba at Saba@ArtistTravels.com or (212) 707-8170 ext. 324